Food
A stay at the Coronado provides an opportunity to discover the best of Ticino's culinary delights. Our advice is to focus on places that combine typical local food with a flair for hospitality. And, of course, to pair your meal with an excellent bottle of Ticino Merlot.
Our Staff can advise you and book you a unique experience in one of our conventioned restaurants and grottos. Excellence of the area we have chosen so that you can enjoy the unique taste of the Mendrisiotto.
To ensure maximum relaxation and a wide choice of culinary offerings, we provide a shuttle bus, for up to 8 people, to escort our guests to restaurants.
On the ground floor of the Coronado hotel complex you can have lunch, an aperitif or dinner every day at Unicorn Food & Drink, which offers a suitable solution for every time of the day.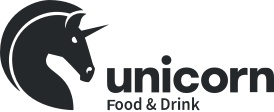 Unicorn Food & Drink
Unicorn will serve you the right drink or tasty treat at any time, and is also a great choice for a lunch break or an informal dinner. A gourmet destination located in the same building as the Coronado that always guarantees a warm welcome. On Thursday, Friday and Saturday evenings you can enjoy a pub atmosphere with music, partying and entertainment.
The restaurant service is open every day from 11:30 am to 2:30 pm and from 6:00 pm to 10:00 pm.
Breakfast is served daily from 6:00 a.m. to 10:00 a.m. in the room adjacent to the reception.
Grotto Eguaglianza
This charming grotto in Capolago, a few minutes from Mendrisio, offers a menu with fresh homemade pasta, fine meats, seasonal products, homemade desserts and ice-creams. Plus a cellar with over 200 wines to choose from.
Menu
Website
Osteria Enoteca Cuntitt
In Castel San Pietro, in an ancient farmhouse that has been restored to its ancient splendour, Cuntitt provides an opportunity to enjoy the creations of emerging chef Federico Palladino, or to taste a range of wines recommended by expert sommeliers from a collection of over 200 labels, from local vineyards to the best Italian and French wineries.
Menu
Website
Vecchia Osteria Seseglio
In Seseglio, close to the Italian border, an old farmhouse has become a gourmet temple thanks to chef Ambrogio Stefanetti's skilful use of raw materials. A place of tradition, elegance and refinement.
Menu
Website
Grotto Bundi
Grotto Bundi has been serving authentic local produce in Mendrisio, on the footer of Monte Generoso, for over 80 years. Local cheeses and cold cuts are paired with polenta cooked in the fireplace, served with game, meat and mushrooms.
Menu
Website
SHIVA Indian Restaurant
In Chiasso, just minutes from Mendrisio power savor the tastes and traditions of Chef Arun Sharma's Indian cuisine.
Chef Arun Sharma has been an expert in Indian, Italian and Continental cuisine for more than 30 years. He has worked in India, Germany, Italy and the Netherlands in the best hotel chains in the way. Now he has brought his authenticity to Ticino for guests to savor his culinary skills.