Discover Mendrisiotto and Ticino
Mendrisiotto is the southernmost district of Ticino and Switzerland. It lies between Lake Lugano and Lake Como, its hills glowing with the golden reflections of the vineyards and its valleys reverberating with the rhythm of nature, while its towns offer sought-after museums and unique collections.
Events
Visit one of Mendrisiotto's fairs and festivals, and you are likely to experience toasts with Ticino Merlot and the authentic flavours of local products. Popular culture and traditions always provide an opportunity for a good time.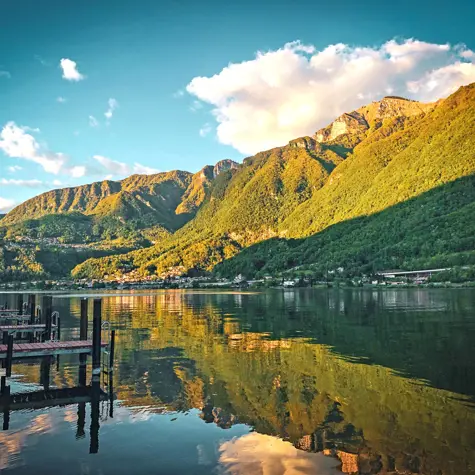 Nature
Taking the mountain railway to the top of Monte Generoso, where Mario Botta's Stone Flower blooms, offers unparalleled sweeping views of the lakes and the Alps. The stunning scenery can also be discovered by cycling or walking along valleys where streams power ancient watermills and carve out fascinating gorges. Nature's splendour and timeless villages are both reflected on the shores of Lake Ceresio.
List of suggested activities
Culture
From the sculptures by Vincenzo Vela, born in Ligornetto in 1820, to the contemporary architecture of Mario Botta, a holiday in Mendrisiotto provides an opportunity to admire works created by great artists and brilliant minds. You can also journey back in time to hundreds of millions of years ago and discover fossils that show how a great ocean once lapped against Monte San Giorgio, where the Ceresiosaurus dived in search of fish.
List of suggested activities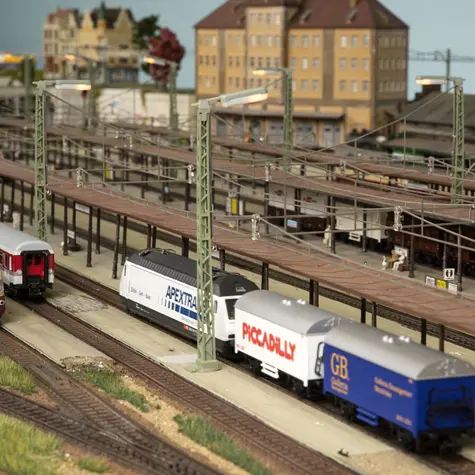 Baumgartner Gallery
The Baumgartner Gallery provides an opportunity to visit one of the largest model railway collections in Europe, with thousands of exhibits that reconstruct the fascinating history of rail travel. There is also a museum dedicated to the history of Swiss Post in Ticino, including rare relics and documents.
Entertainment
Mendrisiotto and Ticino provide families with many opportunities for fun and entertainment. Theme parks like Swissminiatur will make you feel like a giant as you discover the beauty of Switzerland, while water parks give kids the opportunity to have fun in the pools and parents the chance to relax with spa treatments. And for adults who want to try their luck at a casino, there is no shortage of opportunities. Place your bets!
Shopping
From small craft shops to town centre boutiques, and from shopping malls selling big brands to fashion outlets, Mendrisiotto and Ticino offer a shopping experience that will satisfy all your clothing, homeware, technology and food and wine requirements. A winning blend of elegance, affordability and authenticity.
Piazzale alla Valle - Mendrisio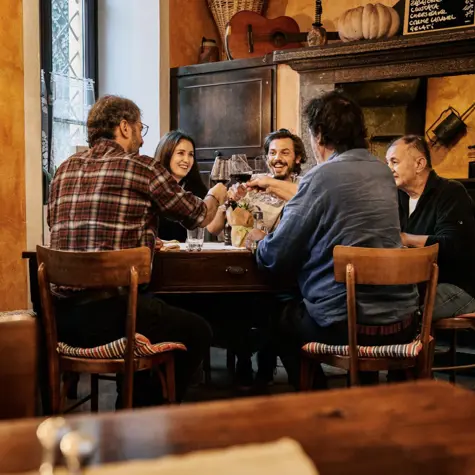 Food
A glass of Merlot and a steaming plate of polenta: authentic and genuine flavours are the classic features of any meal in Mendrisiotto and Ticino. This authenticity is preserved in culinary gems like Zincarlin from the Muggio Valley, a unique cheese produced and matured on the slopes of Monte Generoso, which has become a Slow Food presidium.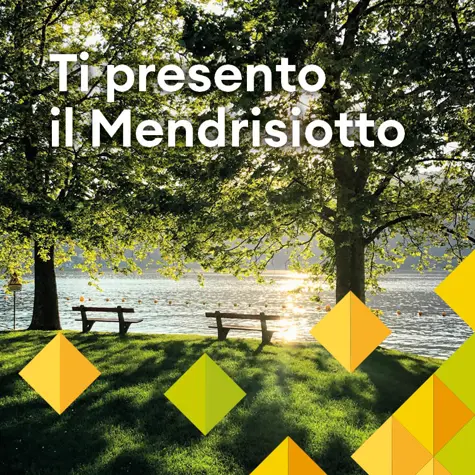 Ti presento il Mendrisiotto
The photographs in this section are part of the project "Ti presento il Mendrisiotto" in collaboration with the OTR Mendrisiotto e Basso Ceresio.